Pleasanton Probate Lawyer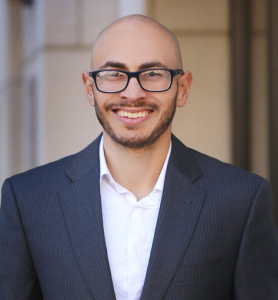 You can resolve some disputes peacefully without going to court. However, probate litigation is frequently the critical legal path when you cannot reach an agreement. The probate process can be tough to navigate. At Alden Law, we have mastered the probate procedure. Our Pleasanton probate lawyers uphold the demands of our clients to the highest standards.
Secure Your Family's Future with the Help of an Experienced Pleasanton Probate Lawyer
Losing a family member is painful for the entire family as it is. Additionally, unresolved conflicts rise between the deceased and other family members. The suffering is made worse by having to deal with creditors.
Dealing with the unfinished business of a departed family member is unthinkable, but it does happen. Fortunately, Alden Law is here to help.
A Pleasanton probate lawyer has the skills to arrange and present an accurate picture of the decedent's financial situation. They can submit all required paperwork under probate law.
Inconvenient legal proceedings shouldn't go along with your grief. The Los Angeles office of The Alden Law Firm specializes in probate matters. For a free consultation, contact us at (213) 214-6937.
What Do You Need to Know About the Probate Law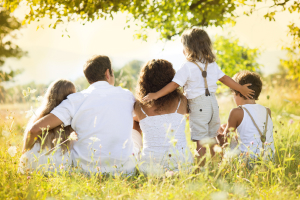 Family, friends, and loved ones go through a painful and trying period when a loved one passes away. Also, those left behind must learn how to manage the decedent's estate. You could either transfer or inherit them. The term "decedent's estate" refers to the possessions you leave behind when you die.
In most cases, you must appear in court to transfer or inherit property after someone passes away. Additionally, dealing with the courts and a deceased person's property is complex. However, there are situations when family members or relatives may be able to transfer a dead person's property without the need for legal action.
Is Probate Necessary in California?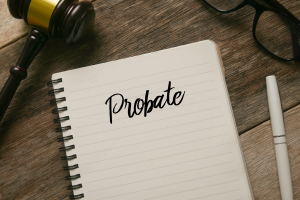 In California, probate is typically necessary. However, you may avoid probate and automatically transfer assets to the designated recipients.
A property owned by a departed spouse is one case in point. The surviving spouse will automatically inherit such property. There is no requirement for court approval or probate.
What's the Difference Between Estate Planning and Probate Process?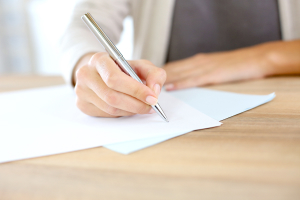 Creating a financial plan that will serve as a legal instrument, such as a will. Administering your estate after your death or incapacitation is estate planning.
On the other hand, making a trust or will formal and enforceable in court takes place through probate. Some claim that timing and process are the only factors.
The court oversees the probate process and makes the decisions. These decisions are about the distribution of your estate after your death.
According to the intestacy statutes, a will written before death will aid in this process. Additionally, some assets may be given to any heirs or, in the absence of a will. These items are referred to as probate assets since they belonged to the deceased and need a court order to transfer ownership. These might be:
Real estate.

Personal belongings (e.g., jewelry, furniture, etc.).

Any vehicle, including cars, boats, and motorcycles.

Bank accounts held in the deceased's name.

Any ownership stakes in partnerships, corporations, or limited liability companies; and

Accounts with brokerage firms or life insurance.
However, the will governs the disposition of non-probate property. It might be advantageous for any out-of-state real estate holdings. Or to ensure no delays in the transfer of assets upon death. You can avoid probate; these resources go straight to your trustees and beneficiaries.
What if Someone Dies Without a Will?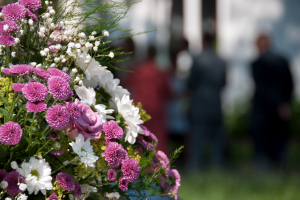 California's "intestate succession" laws govern matters on a "no-will death." If you die without making a will, your possessions will pass to your nearest relatives.
There are some specifics about California's intestate succession laws. Intestacy laws only apply to assets that would have gone through your will. Typically, it only includes items solely yours, registered in your name.
Many significant assets are not subject to intestate succession regulations and do not pass through your will. Here are a few instances:
The wealth you've given a living trust.

Profits from a life insurance policy.

Retirement accounts, funds in a 401(k), IRA.

Securities are kept in a transfer-on-death account.

Payable-on-death bank accounts.

Automobiles with transfer-on-death registration; or

Something you jointly own with another person or communal property with the right of survivorship.
These assets will pass to the survivor co-owner or the owner you designated. It will, regardless of whether you have a will or not.
What Is the Probate Process in Pleasanton, CA?
The California Pleasanton area probate process entails these 7 fundamental steps:
Filing a Petition
A petition must be filed with the California Superior Court in the county. Supposedly, it's where the deceased was a resident when he passed away. This stage is the first step in starting probate proceedings. The court will schedule a hearing in about 30 days in response to this petition.
Notice of Hearing
The notice of hearing must appear in the neighborhood newspaper at least three times after submitting the petition to the court. All persons listed in the will (if there is one) and the decedent's legal heirs shall also get a copy of the notice by mail. All prospective creditors will also receive a notification.
Proving a Will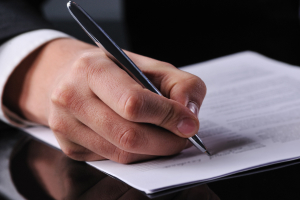 Unless it qualifies as a "self-proving" will, it is required to "prove" a will if one exists. Establishing the will's legality in particular circumstances may not be necessary.
The choice contains specific language and an affidavit from each signatory. Self-proving wills may be legal in some states. However, there are restrictions on their creation in those that do.
Collection of Asset
Taking custody of the decedent's assets is the executor's primary responsibility. But only those that must go through the probate process. Some estate planning documents do not need to go through the probate process. The personal representative handles necessary asset title transfers. Assets of the following kinds could cause a title change:
Bonds and stocks.

Investment funds.

Trading accounts.

Accounts at banks and credit unions; and

Physical resources, including real estate, automobiles, yachts, and airplanes.
The court requires a list of the estate's possessions. It may be necessary to have a property appraised.
Payment to Creditors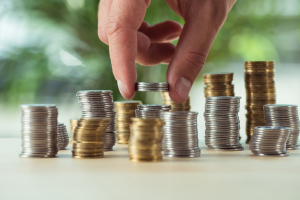 Those who owe debts to the estate must claim they have given notice of the decedent's death to the creditors. The estate will compensate them if it is final that those claims are legitimate.
Before making any future disbursements, you must settle all legitimate debts. It also includes the cost of paying for funerals. Within four months of the appointment, creditors must file claims according to California law.
Payment of Estate Taxes
Additionally, the personal representative ensures payment of all estate taxes. These taxes include federal and state taxes levied by the state of California. Most of the time, a personal representative is not responsible for paying estate taxes.
However, this may change if the estate distribution came first before the paid taxes. Another condition is if there is not enough property left to cover the taxes.
Closing of the Estate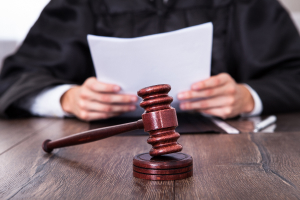 The court will receive a petition summarizing the estate. Furthermore, the detail of every step performed on the state's behalf. The petition also specifies the costs for the personal representative and the estate lawyer.
The court will issue an order to complete the estate if there are no challenges. Additionally, when the approval was made in accounting. The executor can transfer the remaining assets to the heirs and pay any fees due at that time.
Why Should You Hire a Pleasanton Probate Lawyer?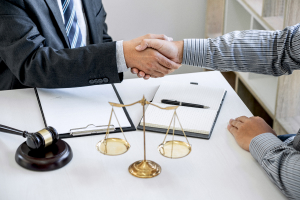 Finding out who is eligible to inherit the deceased's property requires probate. There are many things to do and understand during this procedure, which can be difficult. The wonderful thing is that you don't have to struggle alone. Our probate lawyers can assist you anytime during the legal process.
Get legal counsel from a probate attorney to understand your obligations and rights. Knowing that your departed spouse or relative has unpaid commitments can be intimidating. One of the reasons why resolving a deceased person's debts requires a probate attorney.
Our Guarantee
Our probate lawyers will handle the subject of probate property. All interested parties must file their claims about the estate to do this. Typically, it takes place through a court-assisted process. You can save time and effort by seeking legal counsel.

Our attorneys for the estate may look into the deceased's financial records. Some people manage finances poorly. As a result, they often have unpaid bills that need settlement.

A probate lawyer is qualified to investigate the financial records. They can establish who will be responsible for paying off the deceased person's debts. 

We handle the legal issues raised by the creditors. During probate processes, creditors frequently speak up the loudest. Our law office can address the concerns of these creditors. Moreover, our probate attorneys can help in asset protection.

Proper asset distribution. Given our firm's expertise in probate law, our probate attorneys know the legal guidelines they must adhere to when distributing an estate.
Arrange a Free Consultation with Our Pleasanton Probate Attorney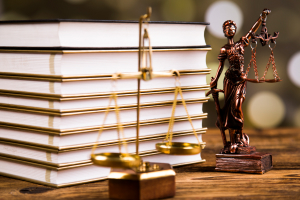 We are aware of how overwhelming losing a loved one is. More than that, we know how complex probate laws are in California. You could even become lost in the specifics of the legal procedure. Get help with your estate plan, whether simple wills, living trusts, or power of attorney for finances and health care.
The Alden Law Firm offers legal services in estate disputes and other probate matters. Our firm's Pleasanton probate lawyer provides a wide range of legal services to meet your probate needs. Call (213) 214-6937 immediately to arrange a free consultation.