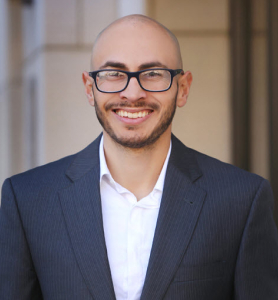 Losing someone you love is a hard time in your life. It's hard to know what to do and where to turn, especially if the deceased has assets such as bank accounts, stocks, mortgages, or other real estate holdings. You must trust experienced probate lawyers fighting for you during these difficult times. At Alden Law Firm of Los Angeles Probate & Personal Injury Lawyer, we can help you deal with your deceased loved ones' affairs. Find out more about Ontario probate lawyers who can help you to complete all your duties smoothly.
Obtain the Legal Help You Need From Our Ontario Probate Lawyer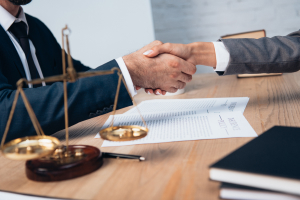 When searching for probate lawyers, Los Angeles residents want to ensure that the firm and legal services they choose can provide a full range of probate services. This way, their legal needs are sure to be met. At Alden Law Firm, our probate lawyer Attorney Mathew Alden, Esq, has served Ontario for many years and is a dedicated professional who is well-versed in all aspects of probate law. At our firm, we understand that our client's needs are unique and personal, and we will work to provide them with the individualized attention they deserve throughout every step of the legal process.
Probate law is complex and can result in confusing situations. When you hire our probate lawyer, you will enjoy having a seasoned legal professional on your side who will do what is best for you and your loved ones during this difficult time. Contact the Alden Law Firm at (213) 214-6937 to learn more about how we can help you through this challenging time while providing compassionate support throughout the process.
What You Need To Know About Probate Law in California
Probate law governs and facilitates transferring and bequeathing a deceased person's property and assets. Every state has its own specific probate rules and unique probate considerations, even if the Uniform Probate Code has established the standard throughout several states. The fact that California is a community property state may impact the division of a jointly owned property upon death.
It isn't easy to understand and follow California's probate laws. It benefits from becoming familiar with inheritance and probate law fundamentals.  As well as the language and legal terminology employed there. This is true, but it is still advisable to seek legal counsel.
The Probate Process in California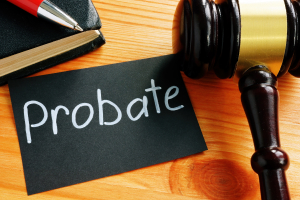 The executor specified in the will should start the probate process if a will exists. A family member requests a court appointment to serve as the "administrator" of the estate if there is no will or the executor is unavailable. The work is the same.
The executor's duties will likely last between 6-12 months. First, the executor submits the will to the probate court in the county where the decedent resided, together with a "Petition for Probate" form. The filing fee is roughly $435; some counties charge a little more.
Other documents might also need to be submitted, and beneficiaries, specific relatives, and creditors could need to get legal notices. If there is one, the witnesses sign a signed statement filed to the court to prove the will's validity. When everything is in place, the court issues "Letters Testamentary" or "Letters of Administration," appointing an executor and giving that individual control over the estate's assets.
Gathering the decedent's assets can start once the executor has this power. The executor should also organize, set up a file system to ensure that benefits and invoices aren't missed, apply for the estate's taxpayer identification number, and register an estate bank account. The executor must produce an inventory and assessment of all probate property and submit it to the court for approval.
The executor can always receive help from family members or a lawyer who is familiar with the procedure and can act as a mentor.
The Independent Administration of Estates Act, which governs the majority of probate proceedings in California, enables the executor to undertake the majority of tasks without seeking approval from the probate court. Typically, the executor is free to sell estate assets, pay taxes, and accept or reject creditor claims without requiring judicial approval. Selling real estate is one of several other actions that need court authorization. California Probate Code 7261.
The executor is responsible for safeguarding all assets throughout the probate procedure. For instance, a home needs to be insured and maintained, and family antiques must be protected from theft or harm. The executor must also file tax returns for the decedent and the estate.
California gives creditors four months to present their claims. Many estates don't have official claims from creditors; instead, the executor pays the debts still owed. Yet, state law specifies the sequence in which claims are to be paid from estate assets if there isn't enough money to cover all legitimate claims. Probate Code of California sections 9050 and following.
Finally, the executor requests that the court close the estate once he has settled all debts and taxes. The executor can then distribute all the estate's assets to the beneficiaries.
Is Probate a Necessary Process in Ontario, CA?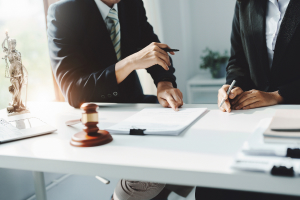 It's not always necessary to get probate to manage an estate. Whether an estate needs to be probated is typically determined by the assets in the estate. The estate must go through probate if the dead had personal property or assets that a financial institution held.
A Certificate of Appointment of Estate Trustee or a Small Estate Certificate may be necessary before you file for probate if the person or financial institution holding the estate asset or requiring payment from the estate or other action by the estate requires it.
One may submit a petition for probate if:
The decedent passed away without a will;
The decedent's will didn't name an estate trustee;
A financial institution requests documentation of the recipient's legal capacity to handle the deceased person's funds or investments;
Selling the deceased's real estate property because it does not pass to another person by right of survivorship as part of the estate's assets (one should obtain a Certificate of Appointment of Estate Trustee or a Small Estate Certificate before anyone enters into an Agreement of Purchase and Sale);
There is disagreement over who should serve as the legal authority or estate trustees; and
There is a dispute or possible dispute about the will's legitimacy, and some beneficiaries identified in the will cannot give their legal permission.
You might wish to check to see if anyone else has filed a court application or received a certificate before you begin an application for probate. Doing this can decrease your application's chance of being denied.
Probate With Will
If you want to represent the deceased's estate in court, you must petition the Ontario Superior Court of Justice as the estate trustee. You can use the assets left behind by the deceased to:
Cover debts;
Pay final income taxes;
Access financial accounts;
Pay debts;
Pay for mortgages; and
Other estate costs with the aid of a probate certificate.
Probate Without a Will
Regardless of the decedent's final wishes, real estate and personal goods are dispersed to designated beneficiaries when a friend or loved one passes away intestate (without a will). You are allowed to serve as an Ontario resident's representative, executor, or estate trustee through probate.
Available Probate Alternatives in California
A dead person's assets are transferred to the persons who will inherit them during probate court proceedings, which can be drawn-out, expensive, and complex. It seems sensible that so many people make efforts to make life easier for their families. But, different states have various alternatives to probate. Your options in California are as follows:
Living Trusts
You can create a living trust in California to avoid probate for almost any asset you own. These include real estate, a bank account, vehicles, and more. You must draft a trust agreement (akin to a will), designating a successor trustee for when you die (called a successor trustee).
Next, and most importantly, you must designate yourself as the trust's trustee and transfer the title of your property to yourself. After completion, the trust's provisions will govern the property. Your estate trustee will be allowed to move it to the trust beneficiaries after your passing without going through probate court.
Joint Ownership or Joint Tenancy
If you jointly own property with another person and this ownership includes the "right of survivorship," the surviving owner will immediately become the property's new owner upon the previous owner's death. However, it will require some paperwork to prove that the title to the property is held solely by the surviving owner. There won't be a need for probate to transfer the property.
These types of joint ownership are possible in California:
Joint tenancy. When one owner of a joint tenancy dies, the property automatically goes to the surviving owners. Probate is not required. When couples (married or not) buy real estate, cars, bank accounts, or other significant property together, joint tenancy frequently works effectively. In California, each joint tenant owner has an equal portion of the property.
Community property with a survivorship guarantee. California is a community property state, meaning spouses and certified domestic partners usually hold any property obtained during the marriage jointly unless they take steps to keep it separate. When one spouse or partner passes away, an asset immediately falls to the surviving spouse or partner if spouses or partners hold title to it as community property with the right of survivorship.
Transfer Ownership Upon Death
Transfer-on-death (TOD) stock and bond registration is allowed in California. A TOD is a usual method for people to keep brokerage accounts. Registering a beneficiary in a TOD form means that the beneficiary you designate will automatically inherit the account upon passing. The beneficiary will transfer the account straight to the brokerage firm; no need for probate court formalities.
Payable-on-Death
Bank accounts, including certificates of deposit and savings accounts, can be designated in California as "payable-on-death" (POD) accounts. Your POD beneficiary has no rights to the money, and you are still in full control of it. You are free to spend the entire balance if you like. When you die, the beneficiary can take the money directly from the bank without going through probate court.
How Can Our Ontario Probate Lawyer Help You?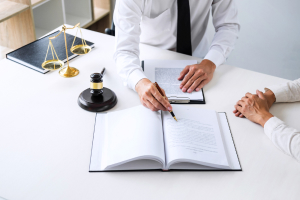 Our probate lawyer Mathew Alden, Esq, is a highly trained professional who understands how important it is for clients to be informed about their rights and responsibilities as named beneficiaries or executors. His mission is to provide clients with practical legal advice through every process step.
Our firm has a successful track record of winning family law issues related to probate, trust, and personal injury on behalf of our clients, which is why we got selected as one of the top Ontario probate lawyers. We are committed to maintaining this reputation by providing quality legal representation while offering competitive rates.
If you need help with any aspect of probate law, from drafting wills and filling out court documents to paying an "Estate Administration Tax," we look forward to hearing from you soon.
Probate Law Services We Offer in Ontario, CA
Challenging Wills and Trusts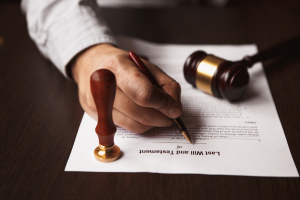 At our firm, we understand how difficult it can be to deal with the death of a loved one. Unfortunately, the process can often be made even more complicated by disagreements over the distribution of assets. If you are facing a will or trust contest, our experienced probate attorneys can help. We have a proven track record of success in these complex cases and will work tirelessly to protect your rights. Whether defending against a will contest brought by others, challenging a will, or trust, we will provide you with the best possible chance of success.
Litigating and Administering Trusts
If you are involved in a trust dispute, it is crucial to have an experienced trust attorney on your side. Trusts can be complex, and the administration of a trust can be highly technical. As a result, it is often tricky for trustees, beneficiaries, and heirs to resolve trust disputes on their own. A skilled trust attorney can help to level the playing field and ensure that your rights are protected. The trust attorneys at Alden Law Firm have experience handling all types of trust disputes. We can help you file a claim, enforce your rights or contest the terms of the trust. Contact us today to learn more about how we can help you resolve your trust dispute.
Litigating and Administering Estates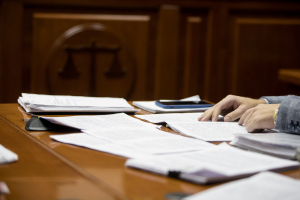 You may feel like you are fighting an uphill battle if you are involved in a dispute over an estate. The administration of a decedent's inheritance is intricate, and disagreements frequently arise. However, if you have an experienced estate litigation attorney on your side, you may handle estate conflicts amicably and swiftly. Our team of estate attorneys at Alden Law Firm has considerable experience managing all forms of estate issues. We will work relentlessly to defend your rights and assist you in resolving the dispute as expeditiously as possible.
Probate Without a Will (Intestate)
Executing the estate of a loved one who died intestate or without a will could be one of the most challenging tasks you'll ever face. In addition to grieving the loss of a family member or close friend, you face the complicated process of sorting through their things, paying off their debts, and dividing their assets per state law. As executor, you must perform all your legal responsibilities during the process, which can be lengthy and complicated. Our attorney can provide guidance and assistance throughout the probate administration process and ensure everything is handled swiftly and effectively. Call us immediately to find out more about how we can assist you.
Guardianship or Conservatorship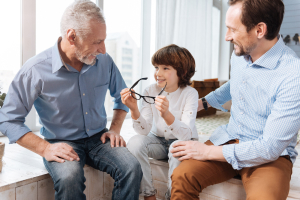 While the idea of assuming legal responsibility for an elderly or disabled loved one can be overwhelming, often, it may be the best option for ensuring their safety and well-being. A conservatorship is a legal arrangement that grants an adult the authority to make decisions on behalf of another person who cannot do so because of mental or physical limitations. In California, conservatorships are overlooked by the courts and must follow strict guidelines to protect the individual's rights. Suppose you are considering conservatorship for a parent or other loved one. In that case, it is essential to consult with a skilled attorney who can help you navigate the process and protect your loved one's best interests.
Book a Free Consultation With Our Ontario Probate Attorney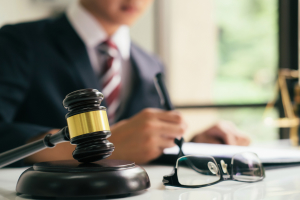 Contact Alden Law Firm to book a free consultation with an experienced Ontario probate lawyer. During your consultation, we can discuss the details of your estate and help you determine the best way to proceed. With many years of experience helping families through the probate process, we are confident that we can assist you in completing this difficult time. Give us a call to arrange a free consultation at (213) 214-6937.